One common error with CCTV's is that it can encounter minor faults causing it to send images that are blurred thus comprising its intended purpose. It can also fail to produce any images and that does not mean that it is dead. Take a look at the following six (6) easy steps that can help you repair your CCTV when it has malfunctioned;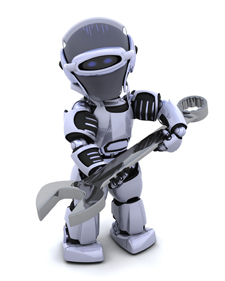 Is your Power specification OK?
Is the power cable Properly Installed?
Check the storage media
Computer check
Inspect the video card
Software Inspection
Delta IT offers responsive & professional repair service for CCTV faults including Camera faults, wiring faults & recorder faults.
Once the fault has been identified we move on to the next procedure and discuss with you whether or not it's worth fixing or upgrading.
Our skilled engineers are able to undertake repair work on systems installed by us or those from other installers.
Delta IT offers CCTV maintenance as well.
Our CCTV Engineers will keep a complete service history for your system.
Our Professional Team also provides free advice and quotes for any upgrades or expansion projects you might be planning.
With Delta IT maintenance contract, you're guaranteed access to our expertise and technical support


Is there any problems you have that we have not covered and your not sure if we can fix? don't hesitate to contact us or visit us in MIDC Shiroli and we'll do our absolute best to ensure that we get your machine up and running again in no time !