Today businesses depend on IT for decision making & planning strategies. The information is made available using the Data that is available within the IT infrastructure. This data is a source of input for competitor to plan their business model; hence there is always a risk of data being hijacked by using Electronic means/ people. Also considering that a lot of businesses happen over the Web– there is always possibility of somebody misusing the data.
To overcome the concerns, it is imperative that a Strong IT Security is in place to minimize the risk.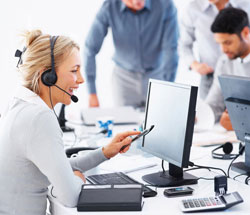 Our consulting engagement broadly comprises of Data, Network & Premises:-
Requirement Assessment, a process of understanding the existing infrastructure and assessing your current and long-term requirements from the Security perspective. This phase helps in broadly deciding the security architecture.
Carry out a Penetration Check exercise to get the first cut view on the vulnerabilities existing.
Carry out a Security Audit (jointly with a Security Audit firm) to identify the Risks associated with Network / Server computing platforms / Operating Systems etc.
Design and Planning the architecture - provide invaluable advice on product, technology, strategy, development of Security Policy
Solution Implementation
Help building an internal Security Organization
Training, a phase of knowledge transfer.
Documenting
Security Systems Consulting:
There are many different types of security systems and choosing one can be very frustrating and confusing. Making sure to have a security system in your premises can protect your valuables and your loved ones, but you should always do your research to find the right system for your needs.
Monitored Systems,
Unmonitored Systems,
Wireless Alarm Systems,
Electric Current Home Alarm